Log Home Repair & Restoration in Virginia
---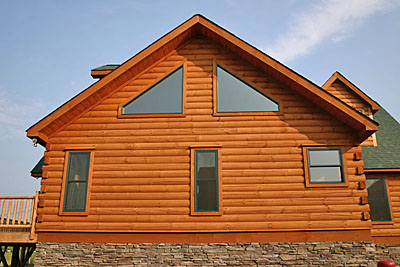 Stu Thibodeau, owner of the Total Deck Care, North Carolina division has recently expanded his service area to include the State of Virginia. At present time, Stu provides log home repair and restoration services in the following counties: Mecklenburg, Brunswick, Halifax, Greensville, Southampton, Pittsylvania, Henry, Patrick, Carroll, Grayson, Smyth, Washington, Lee, and Wise County VA.
Stu has been in the home improvement industry for over 30 years. In the past 15 years, he has helped his son Jason build the number one log home restoration company on the east coast. Both Jason and Stu continually research new products to improve log home restoration. From power washing and stripping, chinking and caulking, to stain application, Stu's workmanship and attention to detail is unbeatable.
Over the many years in the log home restoration industry, Stu has always place customer service at the top. Stu's unbeatable customer service is one of many reasons for the continued success of Total Deck Care. Read the testimonials to learn what customers are saying.
You can check here for our log home repair and restoration service area in Virginia
---