BUSINESS EXPERIENCE:
I joined Total Deck Care when I was 16. It was my part time job while I finished high school. I was trained under the leadership and guidance of Stewart Thibodeau. My favorite part of my job is taking something that looks run down and restoring it to its best potential. I take pride in my work and treat all job-sites as if it were my own. I am a stickler for attention to detail. I am honest and upfront with all my customers. I value my referrals and repeat customers.
The services I offer are:
Wood restoration to decks, fences, docks, and siding
Interior & exterior painting for commercial & residential properties
House washes
PERSONAL EXPERIENCE:
I grew up in Southern New Hampshire. I moved down to Charlotte, NC in the summer of 2005. I absolutely love the weather in the Carolina's. Even the hot summer months! We spend as much time outside as we can. My closest friends and family describe me as a family man. When I am not working, I am spending time with my wife & kids. I enjoy watching my kids grow and making memories with them. When the house is quiet I enjoy watching TV & movies in my spare time. I am a die hard Patriots fan and enjoy bantering with my customers when comparing football teams.
TESTIMONIALS:
"We were truly TOTALLY impressed by the interior painting you did in our home!  My husband,
Jimmy, is a "perfectionist" when it comes to anything we do with our entire home.  If you
can satisfy him, I promise you can satisfy ANY customer who hires you."
"You have our respect and admiration for a job well done and within a great time period!
We appreciate your willingness to move obstacles in your way; as we are older and it is
hard for us to move any large pieces.  And, then, PUT IT ALL BACK!!  Hurrah!!"
"Jimmy refers to you as an artist; not just a great painter!  That is a great compliment
from him and me!  That is why I asked you to touch up those wall pieces and they were
terrific when you finished."
"We have already given your name (and some cards) to several folks we know looking for a
good painter; with our sincere recommendations.  We also passed your name along to the
Director of Resources at the church we share.  Our church constantly has painting jobs
Brad was so glad to hear of someone attending because he always likes to use folks
within; rather than outside the church."
"We will be calling you AGAIN for our next project.  Also, we think your prices, for what we got in return, were priced well.  You are SO neat....not much floor cover and hardly any blue painters tape!  Wow!!!
Anyone can call us for a referral.  We are here for you.  And we know you will be there for us. Blessings to you and family,
Jean O- Charlotte, NC"
Images
For images, please visit our
FaceBook Page
.
Contact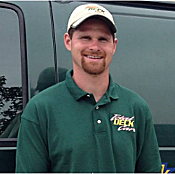 Mike Hoffman
13515 Pontchatrain Ave
Charlotte, NC 28273
Phone: (803)548-7204
mikehoffman@total-deck-care.com

Certified and trained as wood restoration specialists, Total Deck Care uses a high end, professional product for preserving and protecting wood. This wood restoration product is unlike any other on the market. We believe that its formula offers the best protection for wood, and unlike other companies, we guarantee it. Of course, Total Deck Care is a fully insured company and has workmans' compensation on all employees.
Give Total Deck Care a call Now
for a no obligation quote!